Our Values
Glass is a technology that is planetary and thousands of years old. The metallurgy of glass has been mastered for a long time, but discovering its fields of application is still very new: medicine, astrophysics, entrapment of nuclear waste are just the latest so far.

"Whether evolution is pushed by the past or driven by the future, it is with man and his techniques that the universe becomes intelligent"
Trinh Xuan Thuan
Glass has qualities that are known and recognised worldwide, its:
Safe
(confinement capacity)
GLASSPOWER reuses the natural proprieties of glass to neutralise and transform waste through a widely proven technology that creates zero residues of its own.
It answers multiple environmental challenges by also producing non-fossil, renewable energy.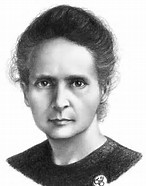 "In life nothing is to be feared, everything is to be understood"
Marie Curie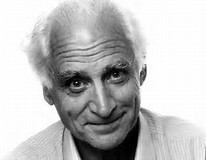 "The only authentic intellectual act is the invention"
Michel Serres
Glass is our friend and opens up to us infinite possibilities…
Glass is perfectly environmentally friendly and can be easily recycled.
"There is nothing easier to melt than what has already been previously melted"
Jacques Proot, inventor of the G3 G4 process
Our Team
The world expert in metallurgy of non-ferrous materials, Jacques Proot, had the idea in 1995 after observing how glass can "digest" several types of waste that no one knew what to do with. 
5 years later, the first patent on a low-carbon gasification process was filed.
Xavier Maurance CEO
Xavier is an economist.  He has a DESS post-graduate diploma in Corporate Finance from Rennes-I University and also a DEA post-graduate diploma in Management Science. He has more than 25 years in leaderships on small to medium companies: food processing; industrial woodwork; clean tech.   Xavier is a specialist in business "recoveries", he has always known how to create value in difficult environments and situations.  An undisputed leader, determined, committed, his passion for this technology has attracted the best talents and ingrains his passion in each member of the team.  A sailing enthusiast, he likes to use a quote from B. Moitessier,
"Destiny deals the cards but we are the ones who play them"
Xavier is the co-founder of PyroGreen Innovation s in 2013 and is the company's project Manager since 2023.
Robert Bozza
Graduate of the French Polytechnics, Robert Bozza worked in the Oil and chemical industries for 15 years in France, in the USA and Singapore before joining different companies active in the field of waste treatment in which he acquired a great expertise.  Industrial Vice President of SARP Industries, he concluded his career at Veolia as Vice President, in charge of Innovation.
Jacques Larran-Vigneau
Jacques Larran-Vigneau is curious by nature and is gifted with instinctive interpersonal skills.  He has very large international network as Quality Engineer at Safran Helicopter Engines.  Since 2015, Jacques has aided PyroGreen Innovations and enabled us to work first with the Safran group, then Solar Turbines (Caterpillar group).  He continues to promote PyroGreen Innovations process across the world.  Several of his contacts (from Norway, United States of America, Australia, Israel etc.) are waiting to visit an operational unit to pursue their commitments in this endeavour.
Stanislas Verley
Stanislas is a graduate from Paris Business School in International Affairs and has a wide experience having worked for several international companies such as ARIA Technologies, Air Liquide, CEIS and EVITECH.  Passionate about South-East Asia, he moved to Singapore in 2014.  A true business developer, he created his own consulting company, V&V Innovations and is a PyroGreen Innovations representative for South East Asia since 2016.
Olivier Streichen-Berger
Olivier a rejoint Truffle Capital en tant que Gérant en titres cotés en mars 2015. De 2007 à 2014, Responsable de la vente et Syndication Corporate Finance pour la France au sein du Groupe Dexia, Groupe dans lequel il a exercé, pendant 14 ans, des responsabilités stratégiques dans le secteur des marchés financiers et de la gestion. De 2010 à 2013, après avoir été Gérant « Global Macro », il a créé la Vente Primaire France pour le Groupe Dexia, premier établissement introducteur en France. Avant de rejoindre le Groupe Dexia, il a géré pour le Groupe CM-CIC des portefeuilles d'actions et de dérivés en Europe et en Asie, puis chez Dexia, il a réussi les introductions en Bourse de groupes comme EDF Energie Nouvelle, de sociétés du domaine de la santé telles qu'Adocia et Nanobiotix, mais aussi de plusieurs participations de Truffle Capital dont Carmat, Deinove, Theradiag ou Vexim. Olivier est membre titulaire de la Société Française des Analystes Financiers (SFAF). Olivier est titulaire d'un DESS Banques et Finances de l'Université Paris X, et d'un MBA de la California State University Fullerton. Il rejoint PyroGreen en 2017
Alaric Bozza
Alaric is in charge of developing key relationships with our investors internationally since 2018. An experienced business developer (10yrs+) in Director roles with a proven track record of new client acquisition and sustained revenue creation at international level, within start-ups and fast growing SME's, both in manufacturing and professional services.
An EM LYON Business School graduate (2006) with a Masters of Science in Management. Fluent both in English and Spanish, he is also 2nd degree World Taekwondo black belt.
Mabrouk Sassi
Mabrouk Sassi is a lawyer with 20 years experience and runs a legal team specialised in Business Law in Paris since 2001.  His clients are essentially French and foreign companies but also owners and shareholders.  One of his specificities is the creation of a team specialised in fiscal law that allows his company to provide a global range of services with a unique point of contact for practically any business matter (acquisition, restructuration, legal and fiscal advice and audits, legal and fiscal litigations, etc.).  This transverse approach enables them to a true partner for companies and not just a simple service provider.  It is also a correspondent for BFM Business, Les Echos and Entreprise.  In 2013, Mabrouk  co-founded PyroGreen Innovations along with Xavier and Jacques.
Sonal Choksi
Sonal has over 30 years experience in various fields ranging from preparation and submitting to call for tenders, marketing, public relations to creating and submitting contracts/bids related to the field of work i.e. residential projects to the opening up of the Electricity Market throughout Europe. She has held leadership positions over the course of her career in marketing and sales, research, preparation and job-site delivery of a construction project, and managed a team of 5-10 people. Sonal is proficient in French, English, Dutch, Spanish, German (certificate) and also fluent in Gujarati and Hindi. She earned a Diploma of Gemology from the Gemological Institute in Idar-Oberstein (Germany).

Luc Delons
Electrical engineer, Luc Delons participates in the 70s in a project for the replacement of Trolleybus in Grenoble; he joins a multi-transport company in Le Havre (fluvial, rail and road) and specializes in the treatment of water and waste. He then held management positions in French groups (Degrémont, SUEZ), in community services.
Holder of several patents, he is today a consultant in Intellectual Property and Innovation Development.
Jacques Proot
International expert in non ferrous metals, Jacques is the inventor of the Glasspower process.  Jacques is a trained metallurgist and graduate of the Belgian University of Liege.  He has accumulated a long experience as Technical Director and R&D Vice President with an operational and pragmatic approach. His expertise in non-ferrous metallurgy is unique, as demonstrated by his career: Engineer at Prayon (Belgium) Zinc and cadmium metallurgy, the General Manager of the chemical company, Trooz.  He leaves for Katanga in 1983 as an First Engineer for Gécamines (Likasi, Congo) in charge of copper and cobalt refinery for a lead factory.  Several years late, he became Technical Director of Zinchem (an Anglo-American subsidiary in Benoni, South Africa) managing production, projects, maintenance and R&D. Then in 1993, he was appointed Head of R&D at Falcon Bridge in Timmins, North Ontario before moving to France for a position as Technical and R&D Director at the SEPS Salsigne – Mine d'or. He pursued his international experience as Project Director for Umicore in Maxton, North Carolina (USA) working with Cobalt, germanium, and tungsten carbide. Other divisions relied on Jacques expertise (in Rhodes Island and Alabama)., he moved definitively in South Carolina (USA) as a consultant in 2005 : Projects, roll-outs, certifications (water systems for towns, recycling companies for Umicore, electricity networks, industrial electronics and automation, etc.).  He co-founded PyroGreen Innovations in 2013.
(† 2020 – a great metal scientist, a huge chemist. R.I.P. Jacques, you miss us all)

Annie Lagoutte
Chemical Engineer, graduate of third cycle nuclear chemistry and third cycle Toxicology.  She is a specialist in extraction processes for gold and arsenic. She has been an expoert for the wood technological institute, FCBA and a representative for French industries on non-ferrous metals for Brussells commission.  With her natural curiosity, inventiveness and her work capacity, Annie has been able to finetune a number of processes in very different sectors of activity such as vitro-gasification and biological treatment of polluted soils.
Anne Bénichou
Anne Bénichou, Engineer in cellular biochemistry and physiology Anne has worked for 7 years for the French research institute, CNRS in Toulouse. She has a long experience as Microbiology Engineer at the nuclear power station in Golfech (South West of France), bringing her recognition for her rigour and extraordinary respect for procedures.  She is a specialist in the transformation of waste and dangerous, and non-dangerous, industrial by-products certificated "asbestos".  Anne has been working for PyroGreen Innovations since the beginning and will head our laboratory.
Ivan Replumaz
Ivan created BOUYGUES OFFSHORE, was EVP of TECHNIP and recently invested capital in PyroGreen Innovations. He will supervise the project engineering and is an example of the heavyweights in our team and their high level of expertise in their respective areas (finance, sales, development international affairs, industrial, intellectual property, communication, governance…), a very important asset for Pyrogreen Innovations.
Pablo Viejo
Pablo Viejo is a architect and has expertise in urban and geographic information system. After studying in Spain (Corona) and in Germany (Karlsruhe) he continued his training at the Parisian Centrale Supélec University, focusing on the eco-conception of sustainable systems.  His university work includes publications in different domains, including model and simulations of energy systems (mainly the simulation of intelligent grids, micro grids and urban systems), the production of renewable energy and urban energy. Pablo was appointed Head of EDF's Sustainable Development Department for Asia and then joining Stanislas VERLEY at V&V Innovations in Singapore in 2016 and PTGEM Pte Ltd as CTO.  He has accompanied PyroGreen since 2016.
Frederic Marias
Frederic is a specialist in reactive solids.  He has written several journals about the modelling of tar thermal cracking in a plasma reactor, the modelling of pyrolysis in a high capacity thermo balance, the fate of Nitrogen during fluidized incineration of sewage sludge and the estimation of NO and N2 content in exhaust fumes.
Our Partners
Thank you to our industrial partners who have contributed to the fine-tuning of our technology